An American Boat


An American Crew


On An American River


It Doesn't Get


Any Better Than That!
4th ANNUAL FALL FOLIAGE CRUISE
Join Madison Navy League on Wed, October 15, 2014 for our 4th Annual Fall Foliage Cruise on the Mississippi River aboard the M/V "Celebration Belle" out of the Port of Dubuque, IA. Our Themed Cruise is four hours long and includes Sticky Rolls & Fruit, Full Hot Lunch Buffet & Live Entertainment.




Boarding Time: 10:30 am
Sailing Time: 11:00 am
Return Time: 3:00 pm


Price per member $54.35 (Check made out to Madison Navy League). Send to John Fisher, 3139 Thinnes St, Cross Plains, WI 53528-9582.


Make your reservations now, as Fall Foliage Cruises always fill up early. Further information will be mailed to you upon receipt of your payment.

Saturday, August 2, 2014 · 11am - 7pm · $10 per Person
Dewey's Famous Meatballs, Mashed Potatoes with Gravy,
Green Beans, Dinner Roll, Dessert, Salad Bar, Milk & Coffee
Carry-Outs Available


American Legion Post 52, 711 6th Street, La Crosse 608-782-3232


All Proceeds Will Go To The La Crosse Navy League

Operation: Military Kids (OMK) is excited that our Wisconsin 4-H Partner has again been selected to host a


For military children ages 8-15 years.

It will be held July 6-11, 2014 at the 4-H Memorial Camp near Monticello, IL


Apply online at www.campcorral.org

Any child from a military family is eligible to apply, although acceptance priority is given to children of wounded, disabled, or fallen military Service members. Additional details can be found on the application website.
THE GREAT LAKES REGION IS BUILDING NAVY SHIPS AGAIN!
Our Council Is Proud To Support
The Navy's
Littoral Combat Ship Program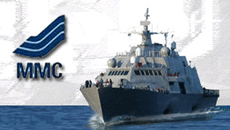 Marinette Marine Website
Lockheed Martin: About the LCS Program
CLICK BELOW FOR SHIP INFORMATION




EVENTS - Next 30 Days




Full Events Calendar